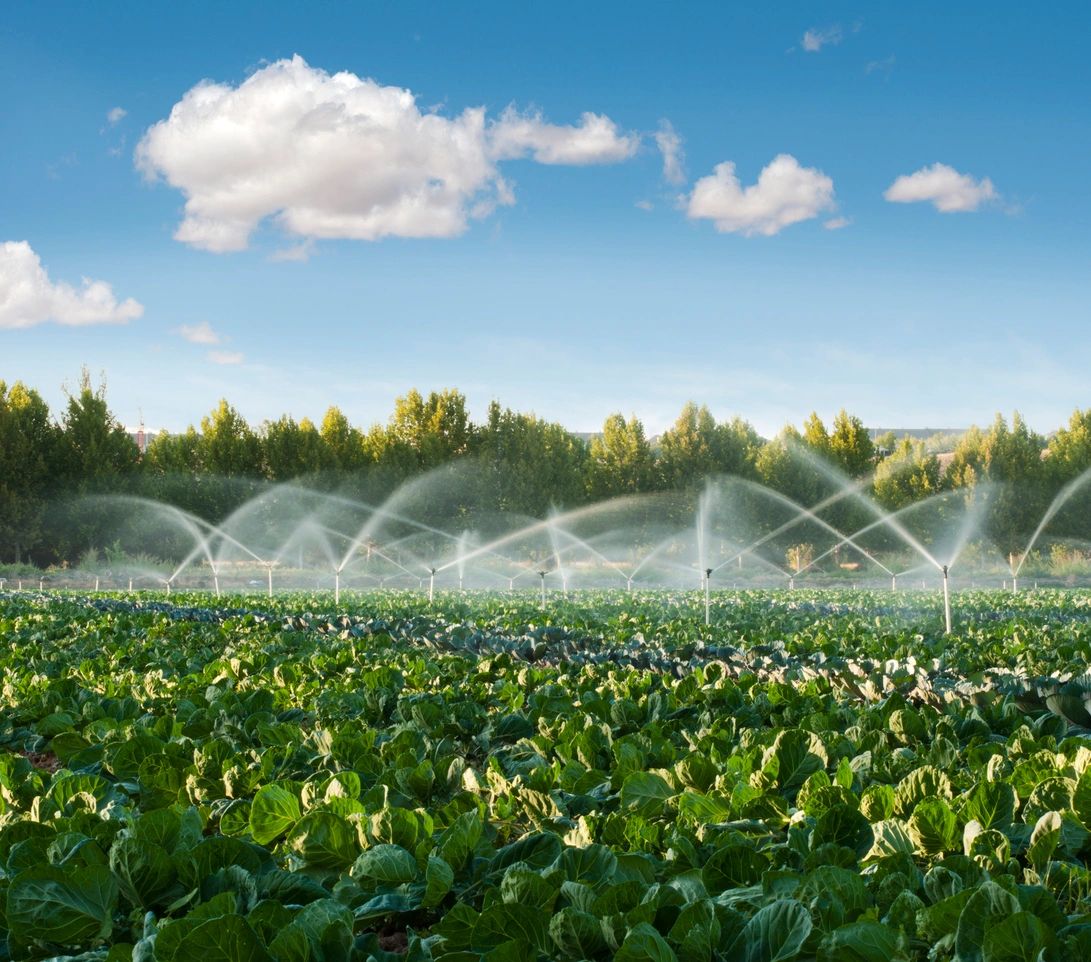 Sajovie Brothers Landscaping Inc. started in Cleveland in 1999 by two young and ambitious brothers, David (19) and Jeffrey Sajovie (22). They were both enrolled in the horticulture program at the Cuyahoga Valley Career Center, led by Mr. Krems. They spent the summers maintaining the career center property and grew to love the landscaping industry, realizing all it had to offer. Jeff graduated from the program in 1995 and David in 1998.
In 1999, they started operating out of their parents' garage with just one truck and two John Deere walk behind mowers that each came with a string trimmer and hedge clippers as a packaged $99/month deal! Initially, their services included residential mowing, shrub pruning, bed maintenance … and any work their clients requested. They quickly realized that there was a common theme between client requests, which helped them build their service offerings and incorporate more work, including landscape design, plant installs, hardscapes, lighting, and snow management.
By 2001, they made a connection with a gentleman at a gas station that was managing condos and HOAs. He asked if they'd be willing to bid on a property as he was looking for a different landscaper to maintain the grounds. They bid, they won, and 22 years later they continue to maintain their first commercial account.
The following years were filled with many transitions. They moved from their parents' garage to Jeff's garage in Garfield Heights, to another new place in Old Brooklyn, and then met a construction contractor that allowed them to operate from his yard for a few years. It was easy to generate revenue but scaling the business for optimal growth was a challenge they were ready to conquer. They needed a long-term solution. They found a warehouse in Maple Heights and purchased one of the 3,000 sq. ft. units.
The reliable and results oriented service they provided to their residential customers and the first commercial property quickly spread by word of mouth. The commercial bids started pouring in. Their new shop location gave them the opportunity to increase efficiencies and provide a higher level of service. Their flexibility and transparency created a trusting relationship with property managers, management companies and residential homeowners and over the years has built the foundation for the future.
Why Choose Sajovie Bros?
Quality Results
Our goal is to create & maintain landscapes that prioritize you and your vision through the latest industry methods. You can count on us to take the guess work out of making your property dressed to impress for years to come, adding to your property value and enhancing visitor experiences. We personalize each initial consultation and tailor every estimate to your unique site and needs, ensuring you're getting the end result exactly how you envisioned. We take great pride in providing quality property maintenance, design & installation services and excellent customer service every single day. It's why we love what we do.
Experienced
The team at Sajovie Bros works together to exceed each of our clients' expectations. We have 20+ years of high-level experience helping residential homeowners and commercial clients, protecting their time & resources by simplifying the entire process. Our team is comprised of many green industry professionals that are licensed or certified through the Ohio the Department of Agriculture (ODA), National Association of Landscape Professionals (NALP), Ohio Landscape Association (OLA), and Ohio Green Industry Association (OGIA). We never stop advancing our skills and we highly value industry peers, events, organizations and trade shows.
Safe & Insured
We take safety very seriously. We are fully licensed and insured so you can worry less about potential jobsite hazards and focus solely on the results. Our drivers' records are verified and approved. We consistently review and maintain OSHA compliance through industry safety standards and our team completes training on topics including equipment safety, proper protective equipment, material & chemical handling and other safety procedures as part of our onboarding process and continuing training program.
Reliable & Committed
As we continue to grow and change to meet your specific needs, our unwavering commitment to service has remained the same since day one. We value each relationship with our customers, which remains a core objective of our mission and a large contributor to our success. Our team is easy and fun to work with, professional, and extremely personable. We have an obligation to take responsibility, remain flexible and hold our team accountable in order to meet & exceed expectations as your contractor.
Where We're Headed…
In 2019, we purchased the remaining units in the warehouse and now own the entire building for a total of roughly 12,000 sq. ft. We remodeled one unit into executive offices, complete with operations planning room, 5 offices, a reception area and full kitchen. We turned their original first unit into the enhancement division. The other units became an equipment repair shop with a full-time mechanic, and equipment/shop inventory storage bays.
By Fall of 2022, multiple leadership positions were added, and we began transforming the equipment storage bay into an operations department. It is nearing completion, and will include 3 new offices for operations supervisors, a crew leader planning room, 6 crew leader workstations and a conference room for company meetings and training. This will create connectivity, an efficient department flow, increase team engagement and strengthen our company culture.
Our team is committed to growth, long term relationships, team development, and is always investing in the future. We are so proud of what our employees, clients and vendors have helped us build over the last 20 years and we can't thank you enough for contributing to our success!